Review: Red Moon in Venus
On March 3 of this year, Kali Uchis released her new album, Red Moon In Venus. This will be the second Spanglish album of her career so far. In the album, Kali features her closest friends such as Omar Apollo, Summer Walker, and her lover Don Toliver. The songs on the album are inspired by Sade and use samples from the Temprees, an American soul trio from the 1970s, to add an old-school vibe to the album. The Columbian icon used her hyperfeminine mystique, and astrological beliefs to create the album. Kali has been on the rise of stardom ever since her song After the Storm with Tyler the Creator. She caught a lot of attention in Los Angeles by using an R&B/soul genre and her unique fashion sense which takes big inspiration from the 60s mod era.
Playing the first run-through of the album gave a dream-like feel, it was almost like listening to a series of poems. Behind her vocals, one can sense her confident energy to spread positive messages that many people are not used to in songs. Usually, we hear songs about a sad breakup, but we hear Kali wishing nothing but love and happiness for her past relationships. In an interview with NPR, Kali states "Love, good karma, and a bit of old-school funk are ingredients for a happy life." That seems to be the most accurate feeling of the album.
There are several themes that Kali portrays, some of these include relatable issues people have in relationships, growth, well wishes to others, and times of difficulty. 
Kali's most popular song which is played on several social media platforms, is I Wish You Roses. This is the song of good karma towards past relationships that cannot be mended again. This song is peaceful and the lyrics are well played out. Instead of being bitter about releasing people from her life, she sheds light on how to let go while also saving love for them in her heart. 
In her song Como Te Quiero Yo, Kali sings about the worry of conflict occurring in a relationship, throughout the song, she asks "Why there's any point in fighting, tomorrow may not come, so make the most of the love they have now." This song best fits in with the theme of issues in relationships that many people experience. 
In the song Love Between, Kali samples the Temprees' most infamous song, Love… Can Be So Wonderful. In the Temprees' song, they specify that this love being shared, is between a boy and a girl, but Kali's song is a more gender-inclusive version, saying "love between two human beings."
Everyone knows Kali Uchis for her 60s and 70's inspired style of music and fashion. In a few interviews with magazines such as GQ, Kali talks about her biggest inspirations such as Brigette Bardot,  Astrud Gilbert, and Amy Winehouse. 
When Kali finds inspiration from artists like these she takes it upon herself to incorporate these elements into her album and make it as creative as possible. She is the director behind all her music videos on the album, and it is important to her that the albums she makes are purely relevant to her own taste and interests. 
it's no secret that astrological beliefs play a huge part in Kali's album. The title itself is in reference to the divine feminity of the Moon and Venus. Kali explicitly titled the album Red Moon In Venus, because of her strong belief in blood moons, which are known to trigger strong emotions. 
We personally love how the album brought back the feeling of nostalgia and sparked many interviews that looked into Kali's personal life. Most recently she talked about coming to L.A. as a young artist excited to put her music out with the help of big names in the industry such as Snoop Dogg and Tyler the Creator. This album has given us access to Kali's personal story of how she became the artist she is now, and as a fan, we are grateful to finally hear the stories that we've been so curious about. 
Your donation will support the student journalists of South Hills High. Your contribution will allow us to purchase equipment and cover our annual website hosting costs.
About the Contributors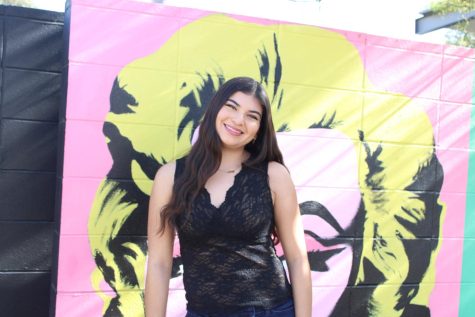 Ashley Sendejas, Editorial Staff
Hey, I'm Ashley! You might see me on the tennis courts, backstage, or doing work in the journalism room. I love setting goals for myself that will benefit...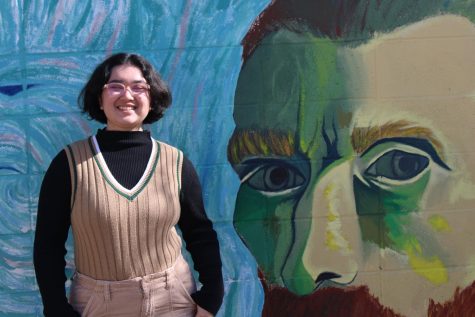 Skye Gonzalez, Editorial Staff
Hey! My name is Skye :) I'm an editor for the Growl newspaper. I'm very passionate about drawing and writing, being creative is one of the most important...