All we want is more time: Why the 4-minute passing period is not enough
The bell just rang, signalling the end of the first period.  As you head to your next class, you think, "Maybe I can use the bathroom real quick." As the bathroom comes into view, you notice a line of 5-6 students outside the restroom. At this point, you might as well head back to class until you notice the time "It's 9:24." You rush to class, navigating through obstacles as fast as you can. Yet by the time your class comes in view, the late bell rings, and now you're late. Now you are at risk of lunch detention or a Saturday school.  If only you had more time.
Prior to 2022, South Hills High School's bell schedule used to have a 5-minute passing period between each class. However, in 2022-2023 the bell schedule changed a lot. For example, in the 2019-2020 schedule, first period would start as early as 7:45 a.m., currently it starts at 8:30 a.m. The reason behind this change has much to do with California SB 328, a law that required high schools to begin the school day no earlier than 8:30 a.m. Due to this change, many schools (including South Hills) implemented new bell schedules. However, the change to a 4-minute passing period was not met favorably by many students. 
Regardless of the reasons for the change from the 5 to 4-minute passing period, most students object to it. Some students go as far as giving points about why the 4-minute passing period isn't fair to everyone.
"It's too short! it does not give enough time to gather your books and bag, talk to the teacher after class (if needed), go to the bathroom (especially if you're on your menstrual cycle), and walk to your next class, which may be all the way on the other side of the campus. Some students are disabled and do not walk/move at the same pace as able-bodied students," Chloe Contreras (10) said.
Even though 60 seconds seems like very little time, for students that extra minute to walk to class can change so much. Plus, it's only one minute more for each passing period. That's only six more minutes of school added to the day, so students can get to their classes on time which doesn't make a big difference to the schedule.
"I need more time to get to class, so a longer passing period barely makes a difference to the schedule, but it would be helpful," Jessica Limon (12) said.
With all this being said, the passing periods between classes need to be longer.  It gives students the opportunity to use the restroom comfortably while getting to class on time and could reduce the number of tardies. Wouldn't it be best just to make the switch and add an extra six minutes to the bell schedule?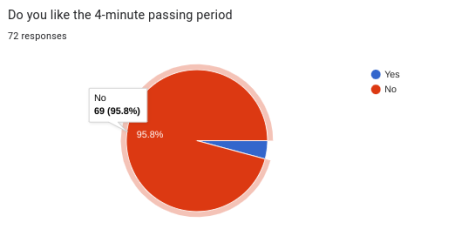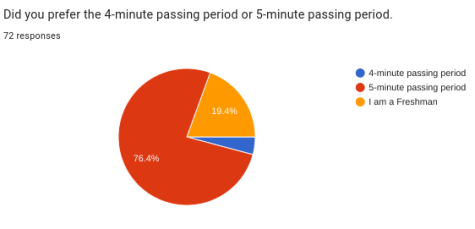 Your donation will support the student journalists of South Hills High. Your contribution will allow us to purchase equipment and cover our annual website hosting costs.
About the Contributor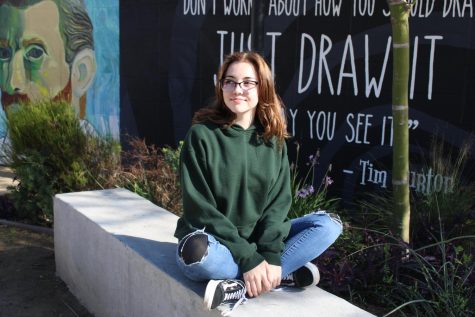 Juliet Everling, Editor
Hello, my name is Juliet Everling and I'm an editor for the SHHS Growl. I'm very good at writing and have a good eye for details and good storytelling....