Murdaugh found guilty after two long years of lies
You may be familiar with the Netflix original "Murdaugh Muders: A Southern Scandal", a series that covers multiple murders that may have involved Alex Murdaugh.  But the most famous case that is circling social media is how Alex Murdaugh was found guilty of murdering both his wife and son.
On March 7 2023, Alex Murdaugh was found guilty of murdering his wife and son on June 7, 2021. The final nail in the coffin for the 28-day case was a video of Alex Murdaugh with his son and wife at the dog kennel moments before their death.
Who is Alex Murdaugh?
Alex Murdaugh was a 54-year-old former Lawyer at P.M.P.E.D. law firm. His great-grandfather was the founder, so it was eventually passed down to Alex. In July 2022, he was forced out of the firm and later disbarred due to alleged theft and fraud. He allegedly had over 90 charges, all of which involved illegal finances.
How did the case start?
On June 7 of 2021, Alex Murdaugh made a call to the police at  10:07 p.m. calling from his own property in Islandton, South Carolina. He reported both his wife and son dead near their dog kennel.
"I've been gone," Murdaugh, his voice quivering, tells a dispatcher. "I just came back,"
The police arrived at the scene to find both of them lying in pools of blood. Murdaugh's many lawyers then proceeded to give them his alibi explaining that he was with his sick mother with Alzheimer's disease and her caregiver.
How did we come to the verdict?
On February 24, 2023 Murdaugh took the stand. While in the midst of cross-examination, the prosecutor grills Murdaugh on how he changed his story and claims that Murdaugh's first story was made to align with the video evidence proving that he saw his wife and son moments before they had been found dead. Murdaugh tries to cover it up by saying he called beforehand due to an addiction to pills and general paranoia. Days pass, and it's March 2, the jury is just starting to make decisions as the prosecutor and the defense warp their ending statements.
The verdict returned three hours later with the final decision that Murdaugh was found guilty of the murder of Margaret and Paul. He was also convicted of two counts of possession of a weapon during a violent crime. He was sentenced to 2 consecutive life sentences for the killings. 
During a news conference, lead prosecutor Creighton Waters stated, "let this be a warning: No matter who you are, if you break the law, the truth will come out and you will be brought to justice."
[Want to read more? NBC News has a few articles about the case]
Your donation will support the student journalists of South Hills High. Your contribution will allow us to purchase equipment and cover our annual website hosting costs.
About the Contributor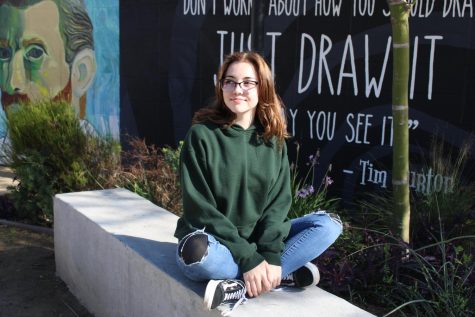 Juliet Everling, Editorial Staff
Hello, my name is Juliet Everling and I'm an editor for the SHHS Growl. I'm very good at writing and have a good eye for details and good storytelling....