2022 FIFA World Cup; how we came together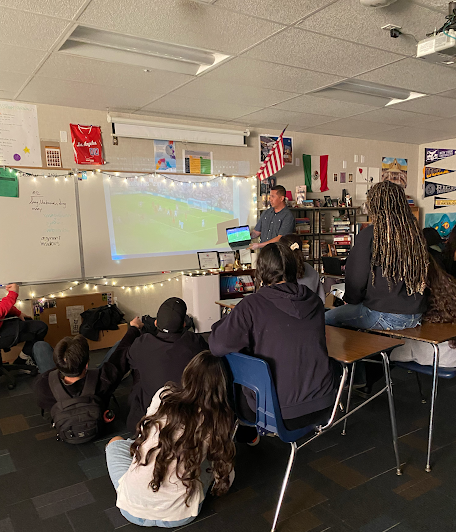 The FIFA World Cup is celebrated all across the globe, and at South Hills High School, many students, teachers and staff members have shared gasps, cheers and excitement as the tournament advanced.
"It's the world's game right? You have people from all walks of life that are interested," Jason Surrell said.
Surrell is currently the South Hills High School boys soccer coach where he has been the head coach for a total of 14 years. He shared how students and teachers came together in light of the World Cup.
"At lunch time I have all kinds of students. It's not just soccer kids, some of them are in my class, some of them I don't know. They just want to come and watch the game," Surrell said.
Campus supervisor, Margie Calendaria, spoke about the livelihood of the campus throughout the World Cup. Students sharing phones during passing periods, cheering erupting from classrooms and lot's of buzz.
"I've noticed quite a few students watching on their phones. It's a nice thing to see all the kids involved and loving the sport. During class time, all of the sudden you'll hear shouts from a classroom and everyone yelling because soccer's on," Calendaria said.
For many students, the World Cup is huge for both the husky family, and their own and for senior Paola Navarro, the World Cup 2022 was one her family would never forget. While Navarro watched from a classroom, her father had the opportunity to watch some of the World Cup live from Qatar.
"From what my dad told me, it brings so many cultures from all around the world together. It's a big shared love and connection that all these strangers have with each other," Navarro said.
Navarro also spoke about the ways the World Cup connected students at South Hills High School.
"There'll be three separate groups of people huddled around laptops in classes. It's something that brings people together that normally don't talk. Everyone just bonds over watching it," Navarro said.
Your donation will support the student journalists of South Hills High. Your contribution will allow us to purchase equipment and cover our annual website hosting costs.
About the Contributor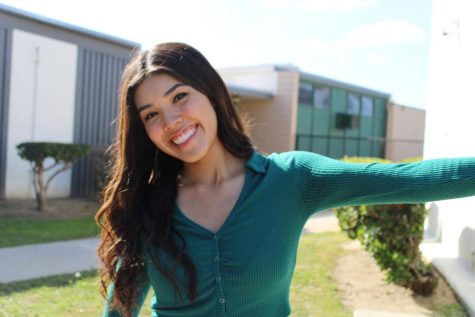 Julianna Chavez, Editor in Chief
Hi! I'm Juju and I'm currently serving as an Editor in Chief of the South Hills Growl! I've waited since freshman year for a chance to join the journalism...