How do South Hills thespians prepare for a big show?
The stage stands empty as thespians prepare for an upcoming performance, which they've been practicing for weeks.
The Radium Girls performance is set to play on the 20 and 21 of January. In order to excel, thespians rehearsed every week. Carolyn Miralles, the director of Radium girls, prepared the thespians for every rehearsal.
"The best preparation to do a show like Radium Girls, is simply to begin reading the script. Branching out and doing some dramaturgy (research) about the actual events that happened, time period specific details, and specific character analysis come into play as well," Miralles said.
When it comes to memorizing lines, actors are met with various ways to memorizing them. It all comes down to someone's preferred preference.
"I've always watched videos on how to learn lines but their method just never stuck to me. I'll read my lines a couple of times and then off book to see if I can get it, and if i'm having trouble on a part then i'll just read it and repeat it until I finally get it," Leilonnie Kolb (11) said.
Many thespians who have joined this play have had some experience with acting or being in other plays before. However, working as team poses some challenges. According to Aaron Mathess (10), miscommunication is often common when working together because everyone has a different role (such as actor, tech or crew) and miscommunication could happen.
"Everyone in those groups really gets along fine, there is sometimes miscommunication between the groups if they're all working separately there's bound to be some miscommunication," Mathess said.
According to Akhil Raj (10), a former actor in Radium Girls, joined the play because of past experiences with acting and being in other plays before.
"I've been doing theater for a while since elementary school, both my parents are also very into theater so you know from a young age they put me in shows and I really liked it," Raj said.
Your donation will support the student journalists of South Hills High. Your contribution will allow us to purchase equipment and cover our annual website hosting costs.
About the Contributor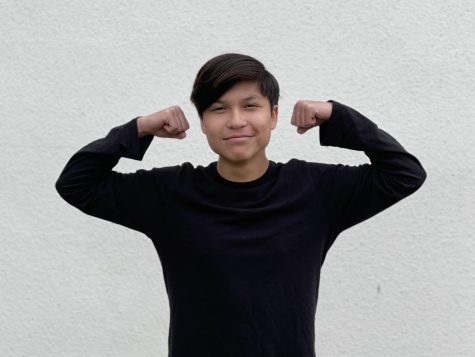 Aiden Garcia, Staff Reporter
I am a freshman here at South Hills High School who wishes to one day make a difference throughout these years. During school, I work hard in participating...