Teachers share their holiday traditions and reflect on 2022
An inside look at what teachers do to celebrate the Holidays and how they look back on their year of 2022.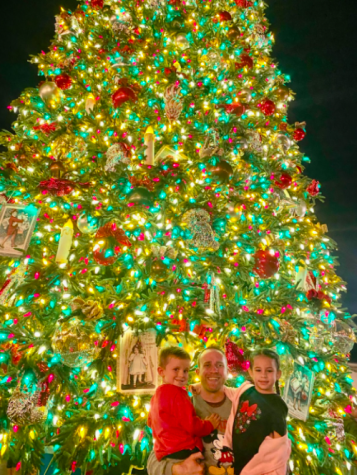 With 2022 coming to an end and winter break right around the corner, we asked teachers to take a look back on this year and share their favorite holiday traditions from past years.
English teacher, Kevin Cowell enjoyed spending the holidays with his family and decorating around the house. 
"Yes, I love decorating! I have a little mini tree that is right when you walk in, and then I have a bigger fake tree with the Christmas tree smell because I don't like to take care of the tree but I want it to smell like a real one," Cowell said. 
Looking back on the past, we learn about his favorite childhood present.
"I don't think anything will ever beat the bicycle under the tree, just how excited I was to have that thing that I never thought I would get just surprised me. To be fair that's the one I will always remember, as cliche as it is," Colwell said. 
As the year comes to an end, Colwell shared about the things he wants to change for the new year.
"Just be really present in the moment. I feel like I'm always like "Oh, it's Thursday which means it's almost Friday" and I'm kinda waiting for something good to happen instead of realizing good things are happening. So trying to be more aware of the time that's presenting itself to me," Colwell said.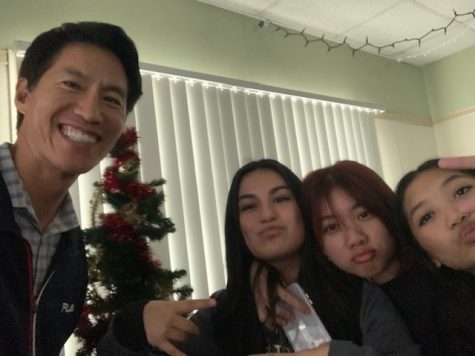 Out of all his countless holiday memories, teacher David Wong recalls his favorite present he's ever received, back in Junior high.
"Way back, Junior High…there used to be a TV show called The Six Million Dollar Man, and there was an action figure. It was super cool, he had a bionic arm. It was one of the best Christmases ever," Wong said.
When asked about his favorite 2022 memory, Wong stated that the time spent with his students was one of his top memories of this year. 
"My classes are great, my students entertain me daily and make me laugh all the time," Wong said.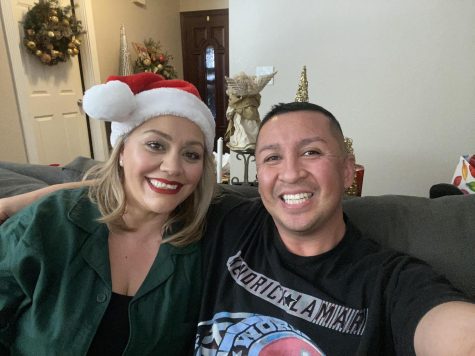 Family plays a key role when celebrating Christmas.
English teacher, Rene Romero enjoys spending the holidays with his loved ones and loves to celebrate with a lot of food.
"My favorite holiday tradition is getting to watch my kids open their gifts. Seeing their excitement is definitely my favorite part. We also celebrate with food–lots of food! Tamales, pozole, buñuelos, and champurrado!"
Romero feels as though 2022 has had its ups and downs but wouldn't change anything. 
"I think so many different things could have gone differently this year, but as far as regrets, I don't have any regrets. I think everything serves a purpose, and I'm hoping that I've gained something from everything," Romero said.
Your donation will support the student journalists of South Hills High. Your contribution will allow us to purchase equipment and cover our annual website hosting costs.
About the Contributors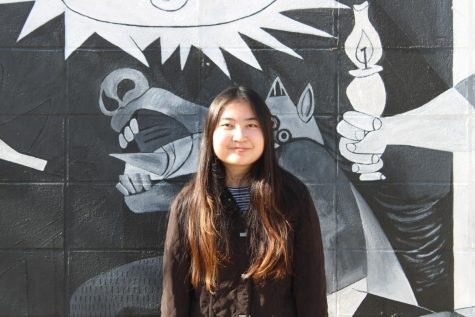 Katelyn Isa, Staff Reporter
Katelyn Isa is a junior at South Hills High School and a writer for The Growl. Aside from writing, she enjoys reading, listening to music, and traveling....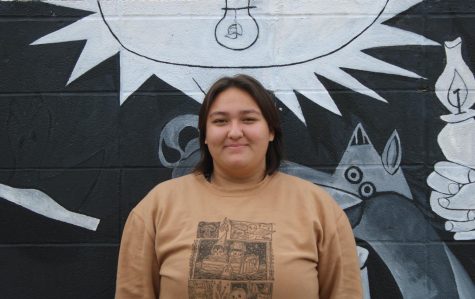 Eliza Garcia, Editorial Staff
Hi! My name is Eliza Garcia and I'm currently a junior a South Hills. I proudly serve as South Hills Key Club Vice President, Division 35 East Media Editor,...