Theater can be more than being on stage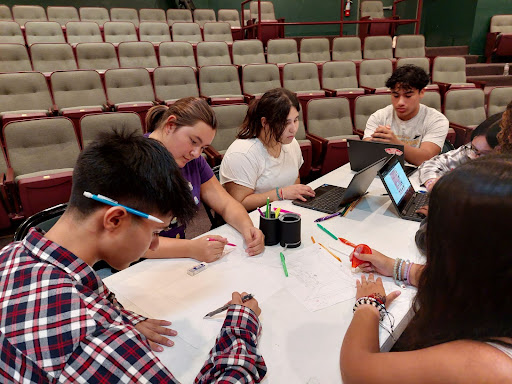 Thespians, or actors and actresses, of South Hills, have shared their overall experience of what it is like being in theater arts.
According to many thespian students, theater has helped them face their fear of performing in front of a crowd of people
"I used to be very shy, and I couldn't really go on the stage but now a little better at being in front of people and talking," Natalie Martinez Argueta (9) said.
Sophomore, Matthew Arvizu, has shared that theater has allowed him to have the chance to grow as a person and discover something new about himself.
"Theater helps me become…divulge into a whole other person or like a whole other character and discover things in me that I've never realized were there and I could just grow as a person…,"  Arvizu said.
Carolyn Miralles, the South Hills High theater teacher, mentioned that it isn't possible to learn everything about theater arts in just one year since it is something that "grows over time".
"Theater involves so many different disciplines that have nothing to do with actually being on the stage, so in order to include every single thing there is to know in one year being part of theater…I don't think it's possible, I think it's something that grows over time,"  Miralles said.
Miralles said, in theater, it is often better not to focus on one group or one person only, it is better to socialize with other students to form bonds and better friendships.
"The work is by nature, extremely collaborative, you cannot have theater with only one person, you have to have team, always, there's no way you could do it as just a singular unit…the more you get to know the people involved in the whole production the more…concrete the relationships become," Miralles said.
Your donation will support the student journalists of South Hills High. Your contribution will allow us to purchase equipment and cover our annual website hosting costs.
About the Writer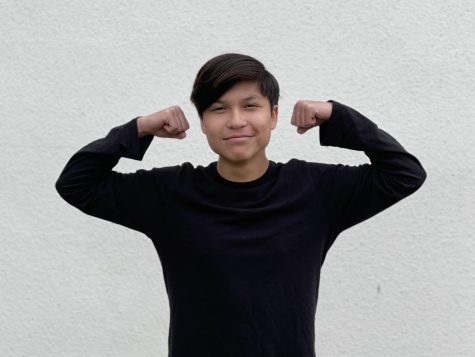 Aiden Garcia, Staff Reporter
I am a freshman here at South Hills High School who wishes to one day make a difference throughout these years. During school, I work hard in participating...