Kaitlyn Crouse – Balancing sports and school
Monday is swim and cheer practice. Tuesday is ASB set-up, a stunt game, and a swim meet. Wednesday is an AP World History test with cheer and swim practice. Thursday, an English essay is due, and swim practice is after school. Friday there is an ASB meeting, a math test, and cheer practice. Finally, on Saturday, there is a STUNT tournament. To Kaitlyn Crouse, this is what a typical week looks like for her since she is a part of so many programs.
"I'm in ASB, varsity swim, and varsity cheer while taking AP and honors classes and maintaining a 4.0 GPA," Crouse said.
She does her best to balance and manage her busy schedule because all of these sports/programs are hard to get into and maintain. However, Crouse appreciates them all equally and is proud to be a part of them.
"To get into ASB, swim, and cheer I had to go through different tryout processes. All three of them require hard work and dedication but I couldn't imagine my life without them. The hours put into each program are extremely time-consuming but along the way, I've built friendships and learned valuable life lessons," Crouse said.
At South Hills, AP classes are a great opportunity to test your perseverance. These classes are a great tool to get ahead in college and earn credit in high school. They are offered to all grade levels and allow students to go above and beyond. Crouse has taken AP Human Geo and AP World for her first two years of high school.
"Focusing throughout the entire year is crucial because the AP test will test you on your knowledge of the entire curriculum and that determines if you will receive credits in college. And yes, they are rigorous courses, but totally doable as long as you stay on top of your work," Crouse said.
With all of these sports and classes, how could anyone have enough time to go to practices, games, study, sleep, and have free time at once? Crouse has multiple ways that she stays on top of it and keeps herself motivated. Some weeks she has a stunt game, swim meet, rally setup, and big test within the span of a couple of days!
"Those weeks are the most stressful, but I've made it through by avoiding procrastination and taking responsibility. I do my work as soon as possible and let my advisors know of any conflicting dates as soon as I can so we can work together to find a compromise. And oftentimes I'm running from one place to the next in order to be a part of it all," Crouse said.
These skills may be hard for people to master and it certainly takes determination and practice. No one can manage this schedule without the right mindset. To help others, Crouse shares the tips and tricks she uses to keep track of everything.
"To anyone struggling with their time management skills, I would recommend making a checklist or writing everything on a calendar or planner. Having a list of things to do can be overwhelming, but as you accomplish each task it becomes less stressful and you're able to continue everything you're doing without becoming buried in tasks," Crouse said.
Although all of these sports/academics seem boring and tiring, there is a flip side. The best memories can be made when sharing the same interests or being on the same team.
"The best part about being in a large variety of programs is that I feel very involved with the school and its student body. I get to be around different people and contribute to what South Hills is today. I love that I get to represent the school in a well-rounded and positive way. Last but not least, I love each program and its people who have all taught me things I'll keep with me forever," Crouse said.
Your donation will support the student journalists of South Hills High. Your contribution will allow us to purchase equipment and cover our annual website hosting costs.
About the Contributor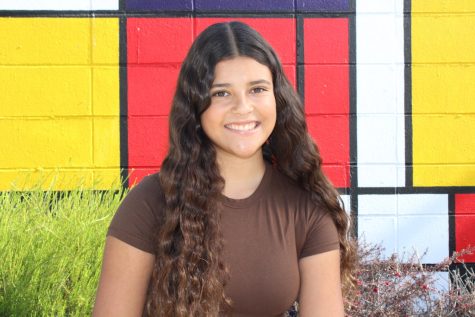 Charlotte Wright, Staff Reporter
Hi! I'm Charlotte and I am a sophomore at South Hills. Being a part of the Growl is really fun and I enjoy it. I am also a part of the cheer team and...